Hello People!
Thankyou for being a valued subscriber to the Essential Organic Living Newsletter.
"I love spring anywhere, but if I could choose I would always greet it in a garden." Ruth Stout
Table of Contents:
Organics in the News
Chemical Ingredient Highlight
Useful Tip For Chemical-Free Living
Organic Product Highlight
Healthy Organic Recipe
A touch of humor/Inspiring story/Quote
It's Spring in September and with it brings lots of color in the garden, sunny days and new beginnings.
Enjoy!
Miranda
---
Organics in the News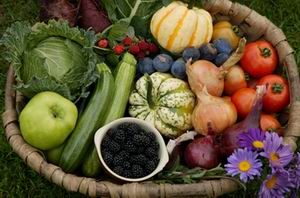 POISON KISS: Lead Alert
It has been estimated that the average woman ingests about 4.5kilograms of lipstick in a lifetime.
Recently in the US after US lobby group Campaign for Safe Cosmetics commissioned an independent laboratory to test lead levels in 33 brand-name lipsticks: Dior Addict Positive Red lipstick has been found to contain lead and many others. It is sold all over Australia.
Peter Dingle, an environmental toxicologist from Murdoch University and author of the Dangerous Beauty booklet, has called for regulatory change to ban lead from cosmetic products to protect consumer health.
"We've known for 200 years that lead is toxic and the research now is showing that lead, even at the absolute lowest concentration, still has a toxic effect on our body … not to mention the cumulative effect it could have."
Exposure to lead can result in intellectual and behavioral problems and has also been linked to kidney damage, infertility and miscarriage, among other adverse health affects.
To read the full article click here:
---
Chemical Ingredient Highlight
MINERAL OIL
A heavy hydrocarbon, a byproduct of crude petroleum. When it is refined for medical or cosmetic use it is a white oil that is odour-less and extremely cheap for manufacturers to purchase. It is added to skincare products to prolong the shelf life not to benefit the skin in any way.
Potential Effects: Can plug up the pores of the skin as mineral oil cannot be absorbed by the skin so it sits on top and prevents other ingredients form penetrating the skin (inhibit proper function of the skin). Cause dry skin, kidney and neuro-toxicity when untreated or mildly treated.
Cosmetic Uses: Found in a lot of skincare products including baby creams and lotions, lipsticks, cold creams, eye creams.
Other Uses: Used as a food additive in some countries.
Other Names: Baby oil, Liquid paraffin, White Oil, Vaseline, Petroleum
Ensure you read ingredients labels, become an ingredient detective and aim to avoid products containing this chemical. For further information please refer to websites below: www.waddick.mionegroup.com/toxic
To purchase unique and pure Certified Organic products that contain NO: toxic petrochemicals, propylene glycol, parabens, sodium lauryl sulphates (SLS), synthetic dyes or perfumes, fragrances, mineral oils, paraffin, chemical colouring, artificial colouring, animal fats and are NOT tested on animals click here for MiEssence Products
A wise investment in yourself that will ensure you are not exposed to any nasty chemicals and thus protect your health and the health of the environment.
The information on Mineral oil was sourced from "The Chemical Maze Shopping Companion". Your guide to food additives and cosmetic ingredients. Bill Statham 3rd Edition 2005 Possibility.com
---
Useful Tip
Lemons have many wonderful uses around the house. One such use is to whiten your clothes! Simply dilute or use lemon juice straight. (½ to 1 lemon squeezed.) Add to your machine-washing water and it is a safe and effective fabric whitener that will make your clothes smell lemony fresh.
---
Organic Product Highlight

New Miessence Baby Products
Miessence baby range is a new collection of nurturing products gentle enough for newborn babies. Give yourself the purest start to life with miessence certified organic baby range.
Choose from 6 unique products ranging in price from $14.95 to $39.95.
BABY BARRIER CREAM is one of the baby range products. It is a soothing balm that protects your baby's sensitive areas. Softens dry patches, soothes irritated skin and calms minor skin inflammation and redness. Repels moisture and protects nappy area from chafing. Suitable to use on the whole family for chapped skin and lips, cuts, bites, sun and wind burn.
Click here to discover more about this exquisite new baby range:
Buy Miessence Baby Products Today
---
Healthy Organic Recipe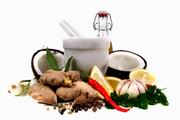 Vegan Guacamole
Ingredients:
3 avocados
¼ cup lime juice
1 medium tomato
1-2 cloves of garlic
1 jalapeno pepper, seeded and chopped
½ cup red onion, chopped
1tsp pepper
Method:
Scoop out avocados into medium bowl
Add lime juice and mash together with fork
Add tomatoes, garlic, jalapeno, onions and pepper. Stir together and eat immediately
Serve as a spread or dip. Makes approx 1 ½ cups
For more healthy recipe ideas please see my full listing at Organic Food Recipes
---
Quote of the month:
"Knowledge of what you love somehow comes to you; you don't have to read nor analyze nor study. If you love a thing enough, knowledge of it seeps into you, with particulars more real than any chart can furnish". Jessamyn West
If you have any questions, comments or suggestions please send me an email. I would love to hear from you.
Health and Happiness
Miranda Waddick
www.essential-organic-living.com
miranda@essential-organic-living.com