Pure Organic Baby Clothing
The quality that only
organic baby clothing
can provide is one of the main reasons why parents choose it for their delicate baby's skin.
I like to invest in naturally made clothing and bedding for my children simply because it is a softer, stronger and better quality fabric. Absolutely no chemicals or pesticides are used in the entire growing and manufacturing process.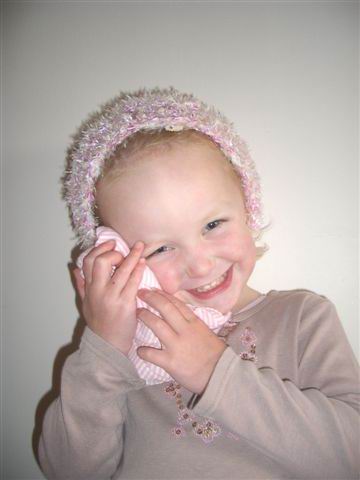 My second child India Jade (who is now 5 years old) has worn her pink and white striped pjamas for over two years now. They are her absolute favourite, she carries them everywhere like a security blanket. They are dragged around the floor all day long and snuggled up against her face at night.
She gets very upset if they need to be washed or if they somehow get lost. They are stretched, faded and a little small in size but they are just as soft and thick as they day I bought them despite being washed a hundred times!

Organic clothing can be made of cotton, wool and hemp. Even bamboo or silk are becoming increasingly popular as natural fibres.

It is the best and only choice for your precious baby, kind to the environment and oh so soft. Just ask India!
A wonderful Australian website that sells an array of organic products and clothing online is called www.blessedearth.com.au.
I personally just love their selection and quality.
"Babies are such a nice way to start people, Don Herrold"
---
Return from Organic Baby Clothing to Home