Organic Lipstick is Chemical Free and Simply Beautiful
Replace your toxic lipstick with a chemical free organic lipstick, the safe and natural alternative.
Conventional makeup contains a plethora of nasty chemicals that can include such things as heavy metals, parabens, fragrance, talc, petrochemicals, artificial colors, dyes and more.
One such harsh ingredient, lead, found in everyday lipsticks accumulates in the body over time, is a proven neurotoxin and can cause learning, language and behavioural problems such as lowered IQ, reduced school performance and aggression.
Choosing organic means you will not be smearing any nasty chemicals onto your lips. It is beautifully moisturising and nourishing and contains ingredients that will soothe, repair and protect your luscious lips. Botanical-based lipsticks and glosses are a girl's best friend!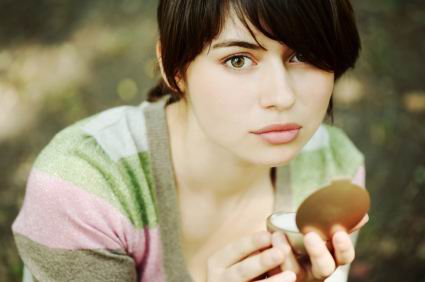 Be sure to check the full ingredient listing of any conventional products you may already be using and if you find too many chemicals with names you cannot even pronounce I suggest you bin them!
To check just what is lurking in your everyday products go to this great site. Simply type in the name of the ingredient you want to know more about and it will provide you with its chemical properties, potential harmful effects and more. Click here There are a great range of colors and shades available in chemical-free make up. Generally you wont find bright red or fuchsia but thats probably a good thing. The ones I personally recommend are just divine, long-lasting, Australian made and come in a convenient clasp contact for easy fingertip application.
Using only the finest environmentally friendly earth made ingredients such as jojoba oil, unrefined beeswax and shea butter you can create a flawless complexion while nurturing your delicate skin and lips.
---
TIP: Be creative, if you find a great non-toxic lipstick, you can use it as a blush or bronzer or mix it with a clear balm to make a lighter coloured gloss.
Try an organic lipstick today. With ingredients safe enough to eat!
"Twas not my lips you kissed, but my soul~Judy Garland"
---
Return from Organic Lipstick to Organic Makeup